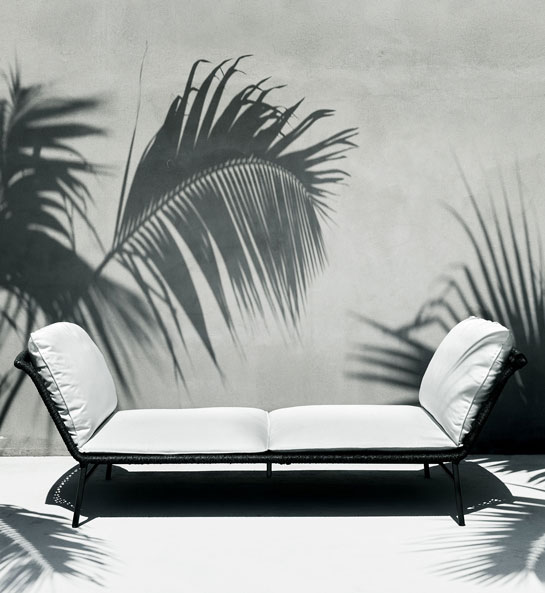 DAYDREAM
daybed

design Mist-O
hand weave unPIZZO
by Living Divani outdoor collection
Living Divani sceglie ancora unPIZZO per la realizzazione dell'intreccio di Daydream disegnato da Mist-o
Ogni pezzo è intrecciato a mano su struttura metallica e costituisce di fatto un pezzo esclusivo per unicità.
Living Divani once again selected unPIZZO to realize the lace of the Daydream by Mist-o. 
Every single piece is hand laced on a metal structure manufactured by Living Divani and is in fact an exclusive unique piece.